A Complete Guide To SEO Outsourcing In India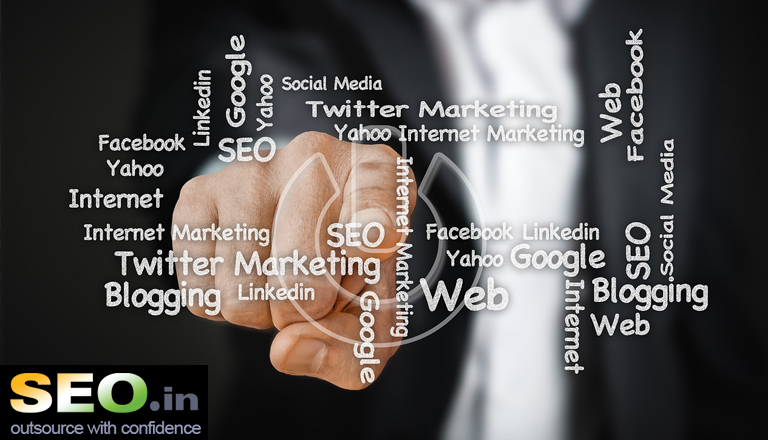 ---
Table of Contents
A Complete Guide to SEO Outsourcing in India
Introduction
What Exactly Is SEO Outsourcing?
Types of Traffic That Drive Web-Page Searches
Direct Traffic
Organic Traffic
Paid Traffic
What Are Some of the Advantages of Outsourcing?
Social Media Marketing That Works
Excellent and Pertinent Content
Competitive Analysis and Market Research
Effective Link Building
Building Reports
Save Company Time and Money
Why Choose India?
Cost-effective Solution
Hassle-free Quality Results
A Larger Potential
Improved Conversion Rates
The Best Possible ROI
The Frontrunner in Technology and Innovation
A Competent Demographic
Conclusion
Introduction
SEO Outsourcing services are ideal for advertising companies that provide digital marketing services in addition to their core services. Inbound marketing, such as SEO or blog material, is cited by 60% of marketers as a source of high-quality leads. Digital marketing agencies wish to expand their reach, and large organizations prefer to focus on their core business while leaving SEO to the specialists.
SEO is a challenging topic to grasp because of the vast amount of information available to people looking for it. It's also something you shouldn't try on your own. The other option is to look for a trustworthy company in person. But this can involve time and money that many people do not have.
The digital marketing sector is continually changing, and keeping up with the latest trends can be difficult. Many businesses struggle with SEO, but by outsourcing it to a professional in India, you will focus on what you do best.
What Exactly Is SEO Outsourcing?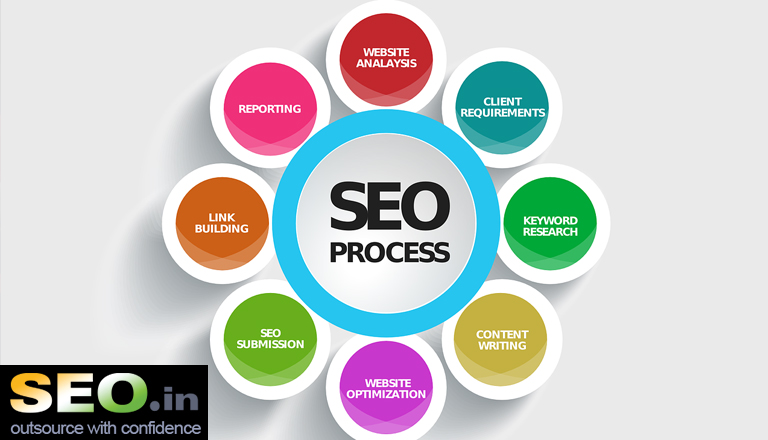 SEO is a search engine optimization service that includes both on-page and off-page optimization. On-page optimization includes things like metadata, keywords, and blogs. Off-page optimization includes things like link building, social networking, and guest articles.
When we mention SEO Outsourcing, we imply delegating the said services to a third-party client or company of an agency. Companies and organizations frequently outsource SEO-related services to grow their operations.
Types of Traffic That Drive Web-Page Searches
Direct traffic occurs when a user types your domain URL directly into their browser. This will only happen if the user knows your website's URL, indicating that they are familiar with your company. For example, suppose you give someone a business card with your website URL, and they use it to access your website.
When a user looks for something on a search engine like Google and comes upon your website, this is known as organic traffic. Organic marketing generates roughly 100% more visitors than paid advertising. The visitor can conduct a search using your company name or a term found on your website. For example, if you search for the best-tasting cakes, a list of cake-selling websites will appear. If a person chooses your website, the traffic is classified as organic.
Paid traffic is when a company pays to advertise on other websites, search engines, social media platforms, etc. The traffic is assigned to paid traffic when a visitor clicks on one of these adverts and visits your website. The company pays for the user's access to his website.
What Are Some of the Advantages of Outsourcing?
Outsourcing is a viable option when a corporation doesn't have the time or funds to hire and train employees.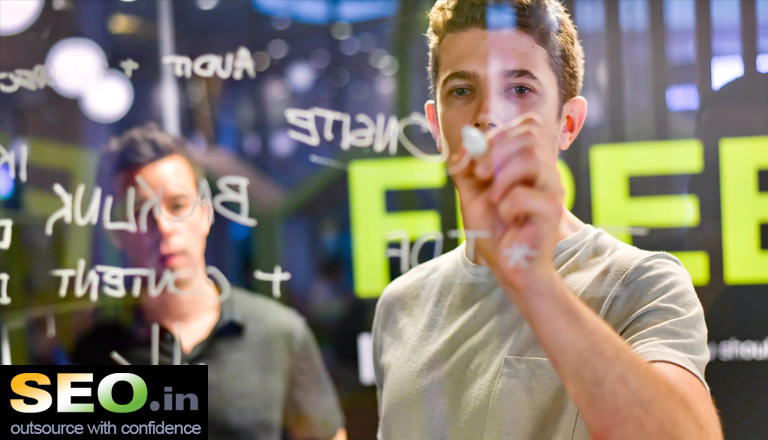 Because it is impractical to hire professionals for every service, organizations are increasingly electing to outsource SEO services. It has emerged as an everyday necessity.
The following are some of the reasons why you should outsource SEO services:
1. Social Media Marketing That Works
SEO generates over 1000% more traffic than natural social media. Social networking networks allow you to simultaneously sell your website and content to billions of individuals all over the world. An SEO specialist will spend hours developing the proper SEO strategy to improve your brand's reach efficiently.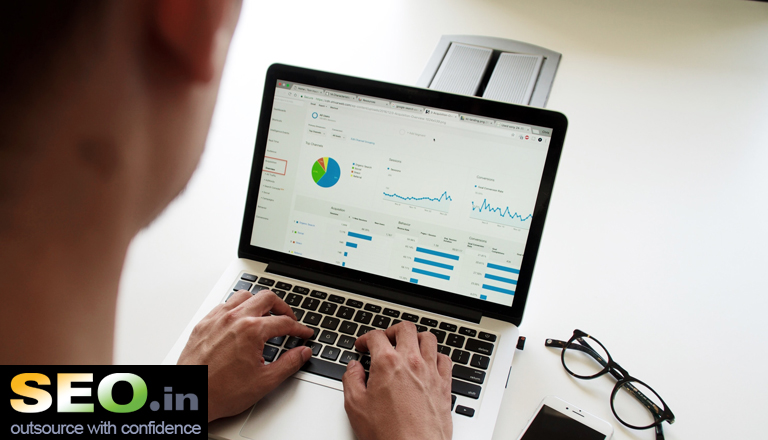 Of course, this is not something you should squander valuable business time on. As a result, using social media marketing services might be advantageous to your business.
2. Excellent and Pertinent Content
You should know how to develop amazing content to help your website succeed. Conducting SEO keyword research and incorporating relevant keywords into the text makes the web page suitable and exciting. This ultimately results in increased traffic. An SEO professional at an SEO firm uses several genres to develop content. This includes things such as 'how to' and 'A guide to' material. This may help a company's profile by setting up and running a content marketing SEO campaign. Because it is tough to find content professionals for the job, many businesses outsource SEO services to reap the benefits of content marketing.
3. Competitive Analysis and Market Research
Without question, researching what customers desire and what your competitors are up to can help you get closer to your objectives. Self-preparation is a fundamental phase that enables you to lay the groundwork for your plan. You may engage SEO market research experts to conduct market research for your website.
It's also beneficial to be aware of your competition. So, to acquire more profitable outcomes for your website, outsource competitor analysis services.
4. Effective Link Building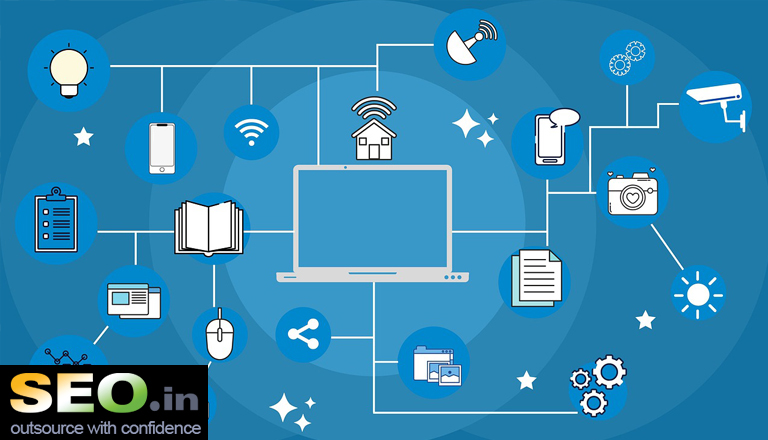 Linking is an integral part of the website and web page creation process. Running a link-building campaign establishes effective link-building tactics. This has the explicit aim to create outward and internal links that will always drive high-quality traffic to the website. You may always outsource SEO services to a recognized SEO firm. They will create links for your website while being monitored by an SEO specialist.
5. Building Reports
When it comes to providing reports for the SEO services they provide, an SEO business always goes above and beyond. Not only that, but they also offer SEO campaign reports that assist you in analyzing the state of your website. You'll also learn about the various criteria and keywords that are helping your website's top ranking. If you want to analyze the performance of your website, it's best to outsource SEO reports.
6. Save Company Time and Money
If you choose to outsource SEO services, you are making a wise decision. An SEO firm has a skilled staff that will take care of your project and give digital marketing services. Hence it does not take much time.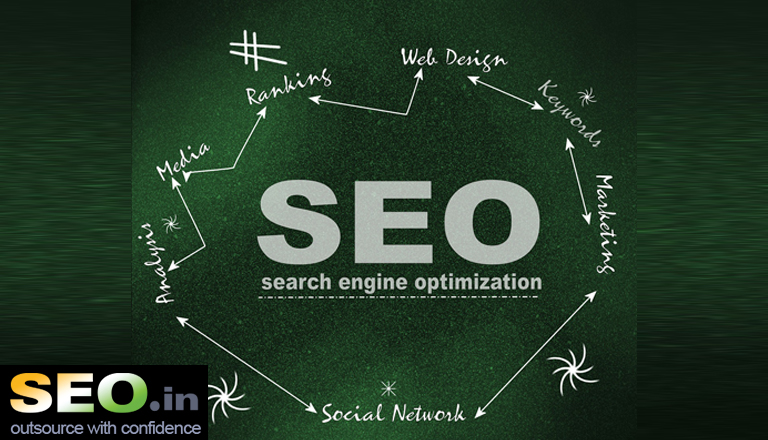 You gain more time to focus on other aspects of marketing. Meanwhile, benefit from getting quality results by outsourcing your search engine optimization needs. You also save money by paying someone else less than you would if you brought those skills in-house. Something which would require up-skilling or even retraining staff, which is both financially and emotionally costly.
Why Choose India?
For the most part, people are aware of the need to keep their internet presence up to date and maintained. Globalization has created a fiercely competitive market. To stay ahead of the competition, it's become critical to understand the value of SEO services.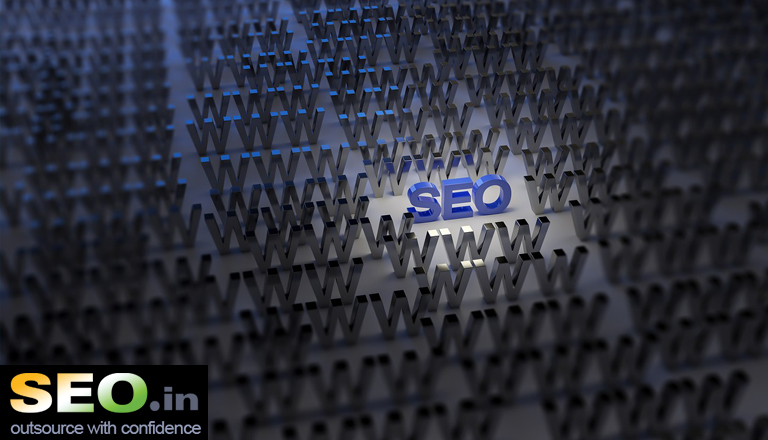 Running an SEO campaign to improve the website's ranking is a complicated process. For this, you'll need a lot of SEO professionals, site developers, and innovative content writers. Building an SEO team and recruiting all of the SEO specialists may seem like a good idea. In hindsight, though, it's a hazardous and challenging undertaking. Not to mention the fact that it can be pretty costly. As a result, outsourcing SEO to India is the ideal solution.
1. Cost-effective Solution
SEO outsourcing is offered at a very reasonable price. Even if you compare the cost of hiring an in-house SEO staff to the cost of SEO outsourcing, you'll discover that outsourcing is far more cost-effective and easier to approach.
Compared to employing someone in the United States, hiring SEO experts from India might save you up to 70%. SEO specialists do not need to work from your offices. The activities that an SEO expert must complete can be completed from anywhere in the world.
Hiring an SEO firm in the United States or Canada is expensive. If you engage a firm from one of these nations, you should expect to spend at least $50,000 each year. Hiring an SEO firm in India, on the other hand, can give all of the social media management services at a lower cost.
2. Hassle-free Quality Results
The main advantage of outsourcing SEO services to India is that you will be free of stress and will be able to focus more on your primary business activities. As a result, it is always better to focus on the productive business items that will significantly impact your revenue. This is better than wasting time on minor details such as no updated blogs or the need for a new plug-in for your web page.
3. A Larger Potential
In 2010, marketers in the United States spent $22.1 billion on professional SEO services. Furthermore, by 2021, overall online advertising spending is predicted to reach $129.59 billion.
Outsourcing SEO services to India might also help your company become more productive. You may build your business by acquiring more advantages if you have the correct corporation and qualified resources.
It is a complex undertaking to select an excellent SEO firm. Please do some research on the digital marketing firm before entrusting your project to any of them.
Choosing to outsource SEO services is a terrific method to take your company to new heights. But, in the end, it's all about picking the right SEO firm.
4. Improved Conversion Rates
The gap in conversion rates between organizations that outsource SEO work and those that do it in-house is immediately discernible. According to SEO statistics, it converts at a rate of 14.6%. An SEO specialist can assist you in increasing conversions, which can result in a significant rise in sales.
When you outsource SEO services to India, you get a team of experts who create an SEO plan to improve your website's visibility and performance. They also give you the option of improving your conversion rate.
A digital marketing firm is responsible for all of the effort that goes into optimizing your website. All relevant duties are completed to generate lead magnets that can be converted into consumers, increasing the conversion rate.
5. The Best Possible ROI
It is critical to ensure that you invest your money wisely, as there is no purpose in supporting if you are not getting the desired outcomes.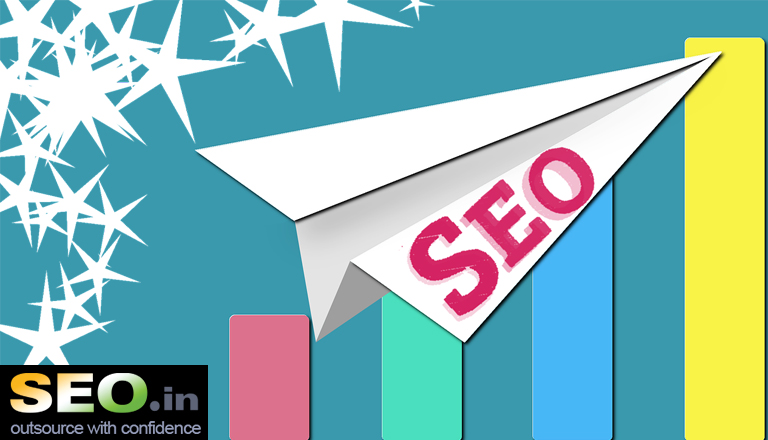 Outsourcing SEO to India provides you with the most outstanding specialists in their area and can ensure that all of your dollars are invested wisely. They ensure that you get the results you want by focusing on what you want. They work to improve your website's conversion rate and drive more visitors to it.
As a result, outsourcing SEO services ensure a higher return on investment while promoting your company's growth and efficiency.
6. The Frontrunner in Technology and Innovation
For an organic presence, 61% of marketers rely on their website SEO. When you outsource SEO to India, you'll have access to various digital marketing businesses from which to choose. You can select the most dependable agency that offers excellent digital marketing services using the most up-to-date and successful SEO tools available.
You will be given all the necessary equipment and software to make the work go more smoothly and quickly. You can witness the optimization results because these digital marketing services use a variety of strategies to complete your task as soon as possible, bringing you one step closer to achieving your website's goal.
7. A Competent Demographic
The language barrier is the most significant disadvantage of employing an offshore outsourcing company. When it comes to communication abilities, India has an advantage. You may be confident of solid communication skills if you engage SEO specialists through a good outsourcing agency.
India is the world's second-largest English-speaking country, with a vital mastery of grammar and English. This is the primary reason for the widespread availability of high-quality text that is free of errors and has the relevant keywords in the right places.
Online analysts and internet marketing specialists in India are competent and have a strong understanding of web analysis and internet marketing solutions. India's SEO and digital marketing gurus are also well-versed in social media sites and networking platforms.
Conclusion
India is now the most popular location for outsourcing SEO services. The SEO experts have skills and experience in Digital Marketing and will assist you in implementing result-oriented methods. SEO firms will assist you in implementing various optimization tactics to obtain the required outcomes.
Outsourcing is the most cost-effective solution for your company. You can save a lot of time and money by investing it in your company's progress. As a result, SEO outsourcing is critical to comprehend. It will assist you in remaining at the top of the SERPs while also lowering your internet marketing costs – all by outsourcing your SEO demands to the proper organization.
This is why many businesses prefer to outsource these functions to India. Indian digital marketing agencies give a team of highly skilled specialists who build a solid SEO plan to address current issues and ensure a smooth SEO campaign.