---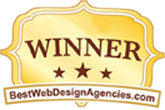 CONSISTENTLY RANKED AS A TOP 3 AGENCY
Android Development – Why?
The Android is a popular open-source mobile platform available in a variety of cell phone manufacturers, carriers, and models. Since the platform is open-source, a large number of developers and individuals contribute towards the continued development of the platform at the benefit of all parties. Application development on the Android supports a large variety of applications, technologies, and integration of multiple applications and other various phone features. It is a fast growing platform with large opportunities in monetization.
Our Process
Concept and Framework
Prior to any development work being conducted, we start with a concept development in order to better understand the specifics of each project. Our development team will draw out a concept with visual indications of features, different menus and screens, and various design features of the application. We will also determine based on the nature of the project which Android development framework will be most suited for fast development of your application.
Revision and Customization
We receive feedback on the concept design of your application and various features and implement the feedback into our concept design. Once we have a finalized design through various stages of feedback, we will send the concept design into the development stage.
Development
Our mobile app development team will begin the development process by utilizing the best framework for the project. Your application is in the hands of a professional developer who understands data security and the requirement of stability in your applications.
Bug Testing
During the development phase, our development team will utilize various test procedures to benchmark each feature and ensure that all features are operating as they should. They also identify key issues that could lead to performance degradation and instability and solve these issues through common or proprietary solutions.
Release
Once the application has been tested by our internal team and tested by your own team, we will release the code to your company or release the application via various marketplaces for android applications on your behalf.
Further Revisions
We understand that online services or applications may need to be modified over time and provide revision services to fix common issues, modify code to meet changes in your online services, and improve upon features based on customer feedback. These services are based on additional fees for the time spent on modifications and revisions.
Benefits
Your application is developed to your specifications, allowing you to have full control over the concept, design, branding, and future iterations of the application. Our support team can provide application support for found flaws and vulnerabilities. You're free to monetize off of the application and utilize it for your specific needs.
To receive a custom consultation or to learn more about our Android and other mobile application development services, give us a call or fill out our contact form.