Top Qualities Of The Leading Digital Marketing Agencies That Ensure Business Success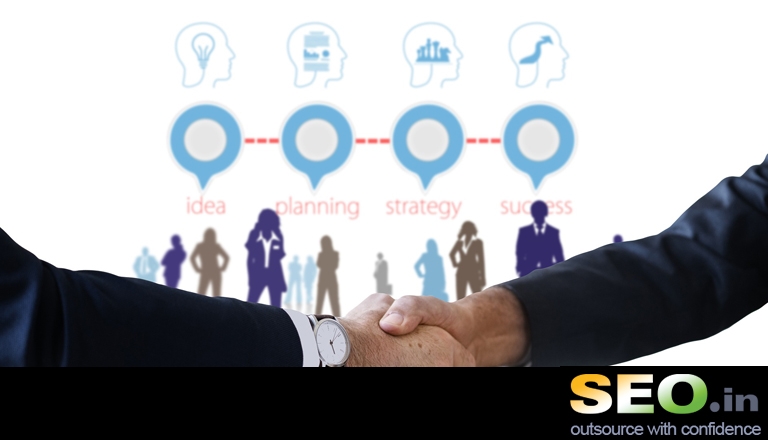 ---
Every other customer expects the same few things from digital marketing agencies, which is helping them in boosting their website traffic, increasing their website ranking in SERP, increasing the conversion rates, and yield higher revenue.
Your digital marketing agency will be responsible for encompassing your complete online presence, starting from your ranking in SERPs to your social media reputation and more. The leading digital marketing agencies will always ensure to provide a seamless experience and immense satisfaction. They have new perspectives on integrated marketing strategies while using their expertise in this domain and industry for the best results.
If you choose one of the leading digital marketing agencies, their well-experienced and knowledgeable specialists will continuously drive sales for your company with immense dedication and teamwork. They will ensure to do their best to enhance your online brand visibility. If you aim to compete with other businesses and be on the top, then the top qualities of a leading digital marketing agency are the best option to ensure success.
So, check the qualities and aspects that make a leading digital marketing company ideal for your business's success.
Table of Contents:
Using Effective SEO And Analytics Tools
Inclination To Make Other Businesses Grow
Team of Talented And Expert Professionals
Exceptional Leadership And Managerial Capabilities
Attentive Social Skills
Flexibility And Ability To Adapt
Wide Range of Services
Good Communication Skills
Creativity And Reliability
Problem-Solving Skills
Measurable SEO And Analytic Results
Transparent Billing For Services
Excellent Reviews
Global Branding
Emphasis On Content Marketing
Conclusion
1. Using Effective SEO And Analytics Tools
A leading digital marketing agency will show the quality trait of using effective SEO and analytic tools for your business marketing campaign. The agency will know the use of such tools very well to drive efficient results.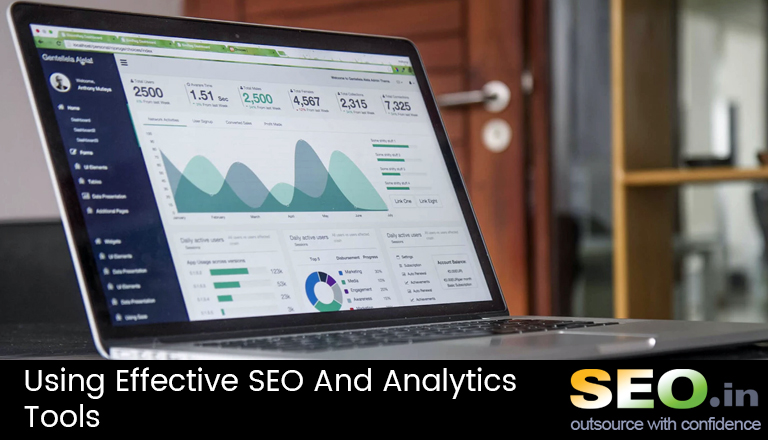 Some of these are effective and trusted SEO marketing tools used by the leading agencies, including Hubspot, Marketo, Sprout Social, Screaming Frog, Google Analytics, Salesforce, and Constant Contact. Depending on your business requirements, the agency experts can use some other specific digital marketing tools to deliver the desired results.
About 58% of marketers say that they successfully achieve the best results with the use of these effective tools. However, you may have a query on how they do so? Take, for example, one of your business marketing campaigns that are failing to generate results. The agency experts will undergo competitor analysis and keyword research and use their expertise to parse through the Google Analytics data to identify the campaign areas that need improvisation.
Moreover, the marketing experts will guide you on understanding the data analysis and how it impacts your business.
2. Inclination To Make Other Businesses Grow
Another important quality of a leading digital marketing agency is its inclination to help and assist other businesses to grow by generating more leads and driving sales. The agency's goal must serve the client's business and meet all of its marketing requirements.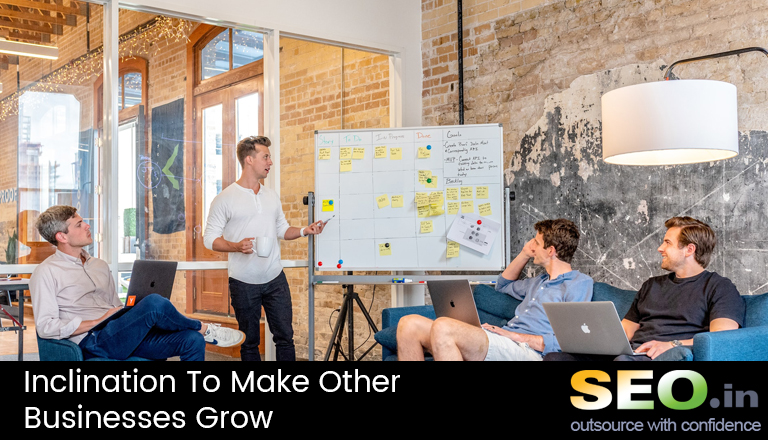 According to the latest statistical reports, more than 35% of B2B marketers have developed a lead nurturing strategy. This inclination can help businesses in various ways. For example, it helps in the best exposure, huge leads, and enhanced conversion optimization rate and increased sales. In fact, another stat says that 74% of conversion optimization programs boost sales.
In addition, your hired agency will show the trait to build and enhance your brand image over the internet. They do such professional assistance in a short period with perfect strategies and sure-shot results.
3. Team of Talented And Expert Professionals
Every leading digital marketing company has their own panel of expert professionals for a separate division of work. This helps to combine the highly competent, creative and comprehensive minds altogether for optimal results.
According to a survey, marketing campaigns generate better results with a team of expert professionals working on them. For instance, your marketing agency must have specialized professionals, including experienced content writers, technical experts, SEO services experts and creative designers.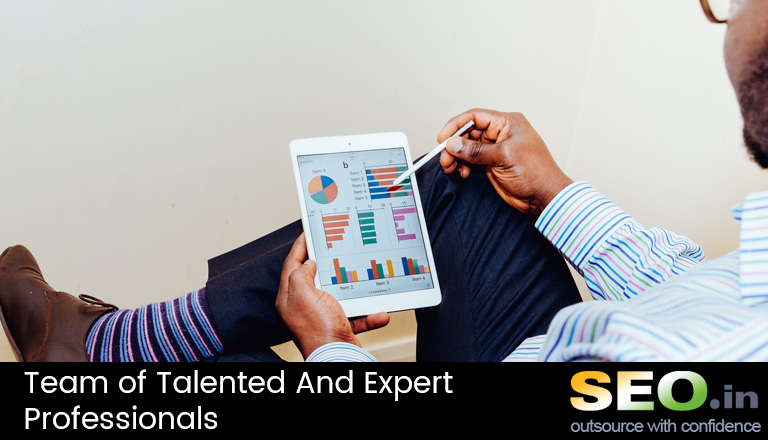 With such a team of expert professionals, your business will definitely hit success by driving expected and convertible leads, conversion optimization, and sales. If you hire a marketing agency with no trained or expert professionals delivering disintegrated work, then you might need to reconsider the services.
4. Exceptional Leadership And Managerial Capabilities
Digital marketing is a comprehensive, multifaceted platform with various segments that requires professionals with multiple skills and qualities.
If you choose one of the leading digital marketing companies, you will benefit from other professionals like website designers, content marketers, and more. However, the marketing agency must have the leadership and managerial capabilities to team up the SEO experts with the right web designers, content marketers, and others.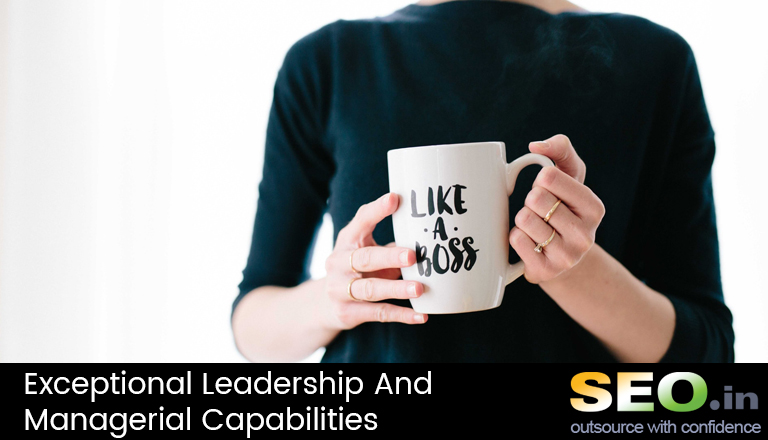 About 70% of SEO marketers invest in content marketing with the best collaboration with content marketers. These stats show how the agencies' leadership and management quality help the businesses achieve desired marketing results. For instance, the management quality of your SEO experts will help you get services delivered on time with efficiency.
5. Attentive Social Skills
Another top quality of a digital marketing agency is their attentive social skills to make your business achieve huge traffic. If your agency lacks in having rich knowledge and expertise of social media, your business can never get the desired result in generating huge website traffic.
About 1.5 billion people use social media across the globe. Implementation of a social selling program for IBM has helped them boost sales by 400%. About 98% of sales representatives with 5000+ Linkedin connections meet or surpass their sales quotas.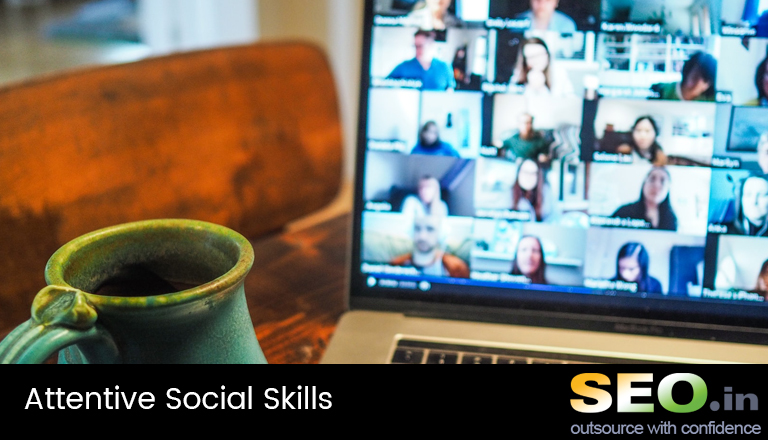 For example, if your agency experts have enhanced social media skills for various platforms like Facebook, Linked In, Instagram, and Twitter, they can find potential customers, generate leads and convert to sales for your business. This benefits you with immense and broad growth opportunities. Your skilled marketing team will take advantage of these platforms to generate more sales with less cost involved.
6. Flexibility And Ability To Adapt
It is the quality mark of any leading digital marketing firm to always be flexible to adopt any new changes. For example, your marketing agency must be flexible to adopt any updated SEO practices, knowledge updates to stay consistent with the field and keep pace with trends and competitors.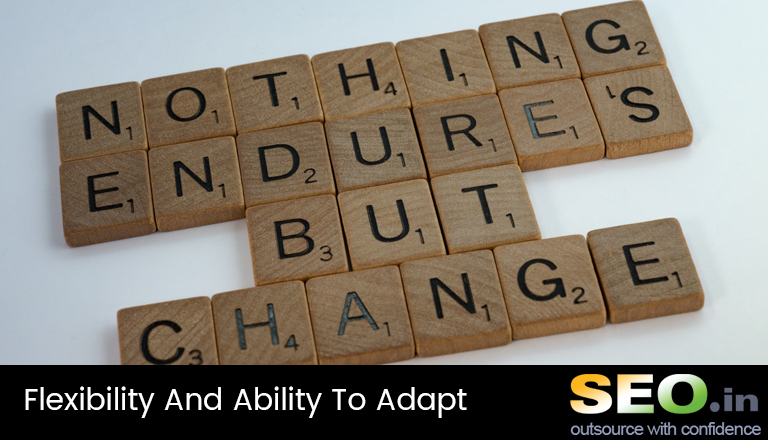 Several surveys suggest that digital marketing companies that are flexible with their approaches and SEO standards are most likely to deliver assured results. Your digital marketing agency should also have the flexibility and adaptability in approaching the new digital techniques, new marketing tools and trends. If they ensure this quality trait, you can easily rely on their services.
7. Wide Range of Services
A digital marketing firm with limited availability of resources and services can never drive effective results. This is why the leading agencies are a better option for your business as they ensure complementary services along with solutions for your additional marketing requirements.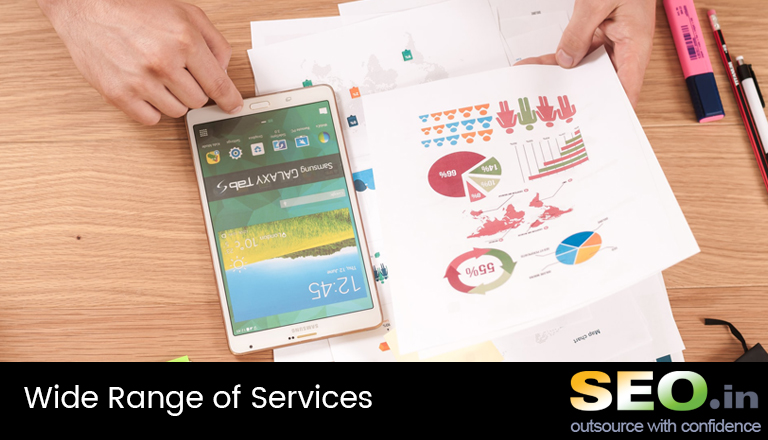 The digital marketing industry will witness a significant rise of up to 539 billion rupees by the end of the financial year 2024. One of the primary reasons will be the wide range of services offered by its leading agencies.
Apart from the professional services from your digital marketing agency, your business will also benefit from additional services like email campaign services, website development services, web designing services, and more.
8. Good Communication Skills
A leading digital marketing firm must have the quality of good communication skills to thrive in this industry and win the trust and heart of the customers.
With good communication skills, the digital marketers will not only convince your business that their agency is the best choice for your digital campaigns but also help you with the same skills to drive more sales.
As you know, most marketing courses teach that it is the key to communicate a brand's message to the audience. Similarly, a leading digital marketing agency will communicate your business or brand message to the digital audience most innovatively and efficiently for generating assured results.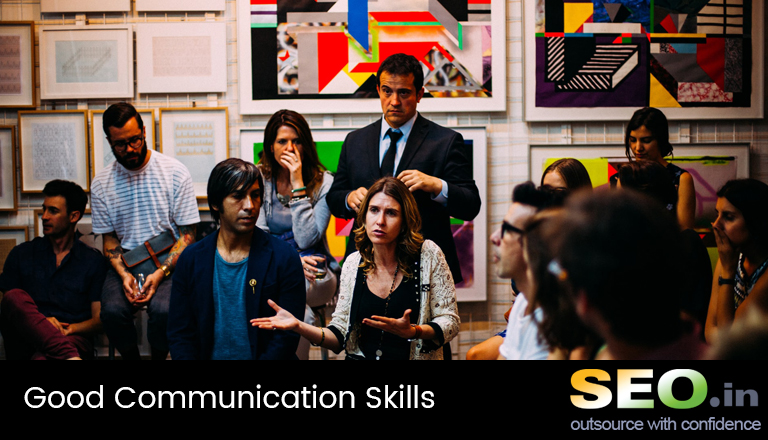 The leading digital marketers will ensure the strong conveyance of your brand message to the audience by ensuring no chances of disappointment. You can analyze the confidence of your digital marketer with their effective communication skills.
Moreover, these communicative skills and confidence only develop if they have expertise in their work and field. Any leading agency with years of experience in the industry will ensure these quality skills.
9. Creativity And Reliability
The creativity and fresh ideas make a leading digital marketing agency different from others. If you are looking for a marketing partner to assist your business marketing campaigns, you will need a trendsetter, not a follower or reactionary.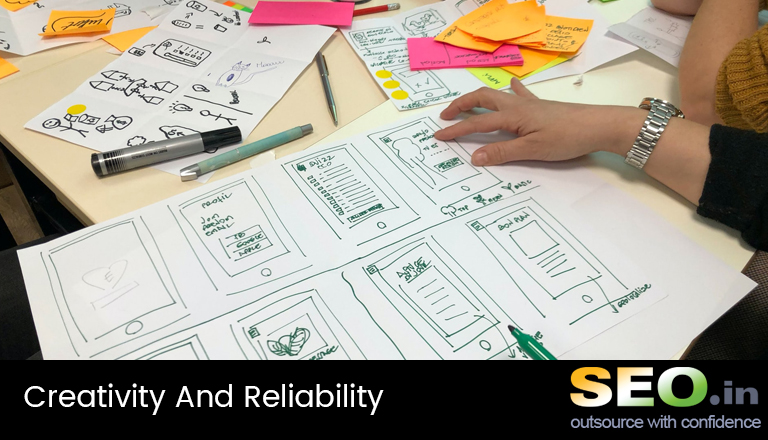 The best digital marketing agencies apply their creative and innovative thoughts and ideas to your SEO campaigns, website design, and social media campaigns. These leading marketing agencies that are the industry trendsetters are awarded and set the epitome of success in marketing for other agencies.
10. Problem-Solving Skills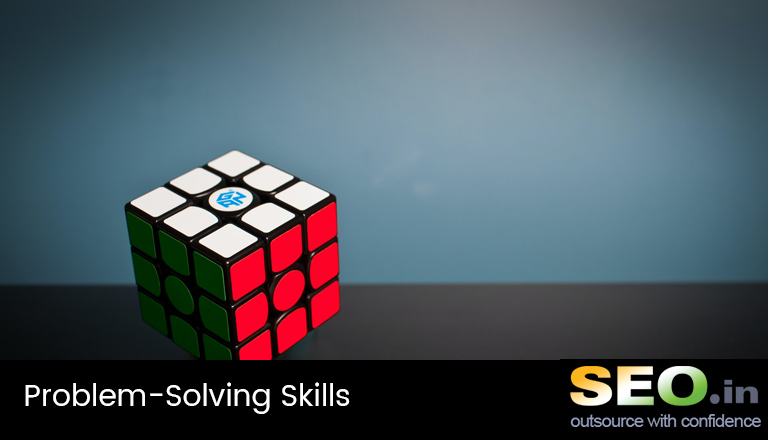 Marketing with more significant objectives on comprehensive platforms can undoubtedly have problems. However, a leading digital marketing agency always looks at the problems as an opportunity to upgrade its skills. Their expert professionals are always solution-oriented with problem-solving skills to handle any little to major glitches or issues.
Any leading digital marketing agency that ensures business success has the quality of quickly identifying the potential issues or errors in the marketing campaign along with effective solutions to implement and fix them.
11. Measurable SEO And Analytic Results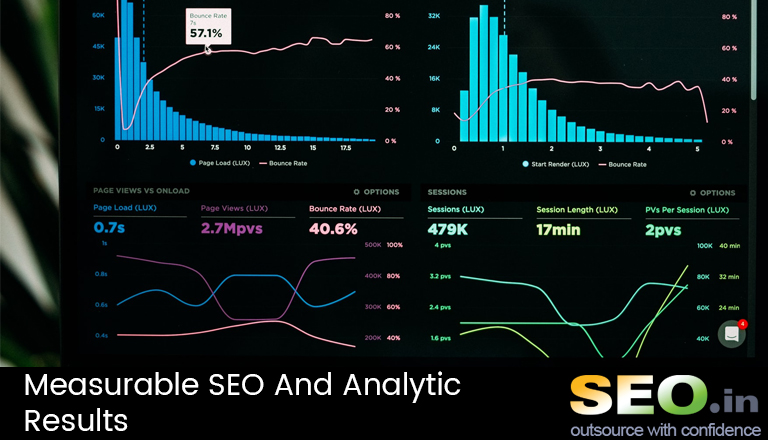 One of the top qualities of any leading digital marketing company should be ensuring measurable SEO and analytic results. This measurable result from SEO experts needs in-depth knowledge on the SEO tools and how to use them efficiently. You can take a look or ask the agency about the measuring ROI to know their potential to deliver the desired results.
12. Transparent Billing For Services
Any leading digital marketing agency must have the quality of transparency with their charges. This confrontation with the charges and simple billing process ensures trustworthiness among the clients as they get to know what they are getting and at what cost. If you want the best transparency from your marketing agency, look for month-to-month contract services with easy-to-understand contract language.
13. Excellent Reviews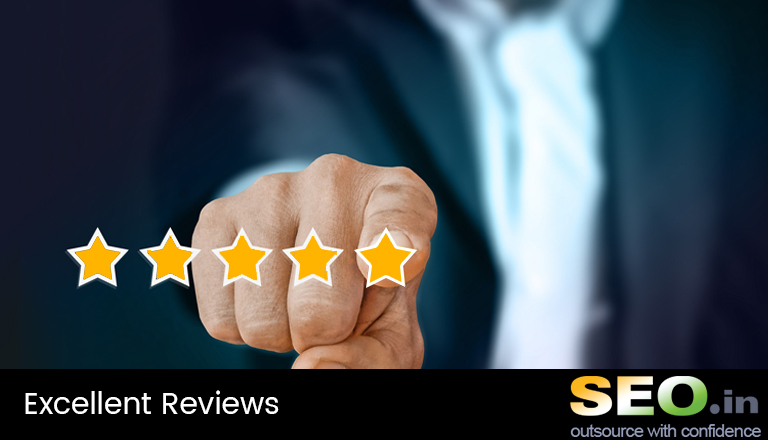 The feedback and reviews from the clients are a strong way of identifying the credibility and professionalism of the digital marketing agency. Nowadays, most businesses rely on the opinions, reactions and recommendations from other clients who tried the services of a digital marketing agency.
Most of the leading digital marketing agencies have many good and positive reviews on their website. Even their social media accounts get filled with positive comments and remarks. For instance, these reviews and feedback ensure the efficiency and success rate of the agency with their work.
The positive reviews are a quality of the agency that gives insight into their services and how they treat, manage and ensure results to clients.
14. Global Branding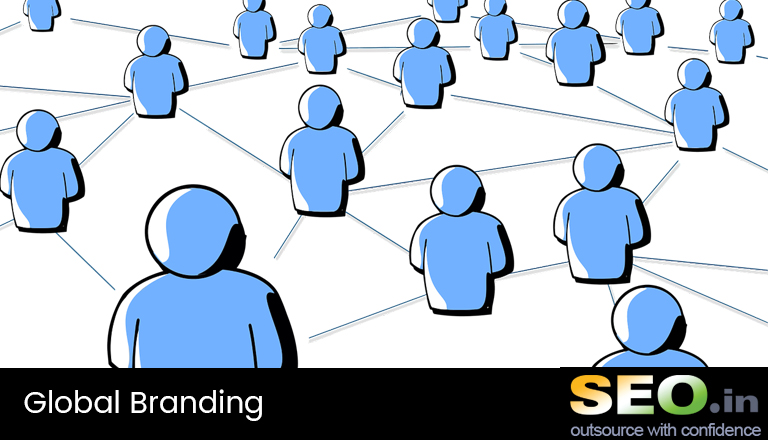 If your business wants to be highly successful, then your digital marketing agency will need to reach a global audience. This isn't limited to multinational companies, but any small-scale business can promote their brand worldwide through digital content and connecting via digital media.
For instance, this digital connection with a worldwide audience will help you understand their digital behaviour patterns and make them connect with your brand. This can help you in the long run with expansion and a wide customer base.
15. Emphasis On Content Marketing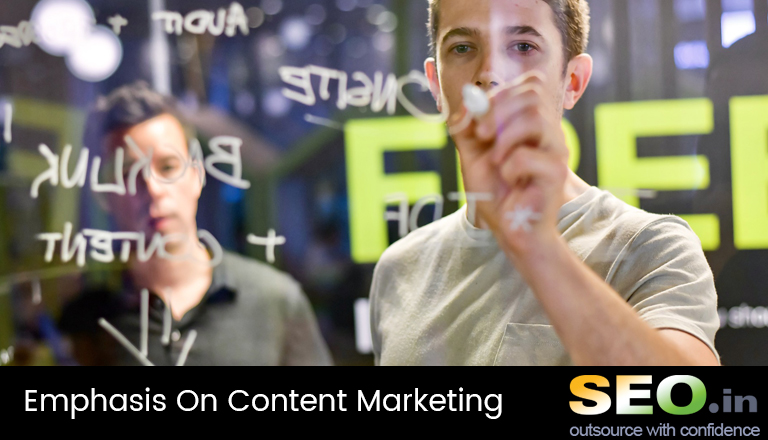 In today's digitized era, content has become one of the most crucial and central parts of a marketing strategy. About 40% of marketers say that content marketing is vital to their overall marketing strategy. This is why every leading digital marketing agency should have expertise in this area.
This emphasis on content marketing should give a competitive advantage to your business. For example, a digital marketing company with a team of well-experienced professionals who knows how to create superior content strategy should also know how to tell a brand story in a captivating way.
Conclusion
So, these are all the quality traits of every leading digital marketing agency that ensures business success. If you want to avail of the services of one of the leading digital marketing firms, then do give a thorough look at all these qualities and see if they surpass every point or not. Everything is getting digitized eventually, so why shouldn't it be your marketing campaign too? So, get started today.