---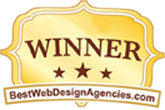 CONSISTENTLY RANKED AS A TOP 3 AGENCY
What is custom link acquisition?
Our custom link acquisition services allow companies to create their own customized link building campaign by targeting links of a higher quality than general link building campaigns. Our link builders will spend time generating a list of high quality potential links in order to provide a greater quality and relevance of incoming links for your website.
How does it work?
Our process to custom link acquisition follows strict guidelines to maximize potential opportunities while minimizing risk. We first make an analysis of all potential websites by performing a competitive analysis and industry analysis of major websites in the industry. We also create a comprehensive list of top websites in your country for various keywords and high relevance. An analysis of each link provides us with a realistic idea of which websites we believe we will be able to achieve and which may not be achieved through our methods.
Next, we perform research to learn more about each link, giving us an idea of specific pages or sections which would be most effective for an outgoing link to your website. An analysis of each website is provided to determine whether the website is authoritative or not, the types of links already existing, and the quality of links linking into the website. A comprehensive look is utilized to create our own internal index of quality and relevance to your website.
Once we have an idea of the most important websites to target, we begin our negotiations by creating a custom contact with each website. We perform our due diligence to understand every dynamic of each website to make a better bargaining plan. Through careful consideration of offers, we create an offer which matches the quality of the link while attempting to minimize costs. Through negotiations, which may take time to work out, we obtain incoming links from a number of the considered websites on your behalf.
How can this benefit me?
Unlike standard link building practices, custom link acquisition focuses on high page rank links or links from authoritative domains. The intent is to achieve quality links instead of a high quantity of links, therefore your quantity is truncated to only includes websites of a higher caliber. Search engines will treat these links different due to the higher page rank, more relevant traffic, and the higher degree of authority on the topic.
A single link from a website that is considered to be highly relevant and of high authority will be worth more to major search engines than a hundred single automated links or links of a limited quality. An added benefit lies in the acquisition method; our team will directly connect with each potential link to work out a deal for a custom article or custom inbound link to provide more legitimacy to your incoming link. Since we are communicating with each webmaster directly, more work is involved but the benefits are far greater than standard link building practices.
While link building services can provide a large number of inbound links relatively quickly, custom link acquisition takes time and requires both competent management and negotiation. Our link builders will work out customized deals and exchanges to ensure your inbound links are cost effective and relevant to your products or services. Each link is custom defined, providing greater value and significantly less risk for your online marketing.
What results should I expect?
Once links have been achieved for your website, you will notice a change in rankings for relevant keywords based on the link achieved for your website. We ensure that the inbound link is relevant to your most effective keyword; the keywords most important to you will obtain the greatest performance increase. You can expect greater search engine ranking positions for these keywords which will lead to better organic traffic through your website.
How much will it cost?
Since custom link acquisition is a specialized service, we cannot provide a pricing plan or structure for these services. Custom link acquisition services require a specialized view of your company, the types of links you're interested in obtaining, and the websites to obtain relevant inbound links from. To receive a custom quote for your custom link acquisition services, give us a call or fill out our contact form.