---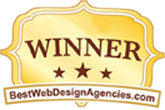 CONSISTENTLY RANKED AS A TOP 3 AGENCY
Windows Phone – Why?
The latest release in the Windows Mobile line, Windows Phone 7, has provided many users with a solid framework and access to a wide range of features familiar to users of the popular "Microsoft Windows" brand of operating systems. The Windows Phone line of mobile phones is growing and is becoming a popular phone for business professionals. Combined with the security considerations and communications across a large number of platforms, the Windows Phone series is a strong contender in the mobile market.
Our Process
Concept Design
Our team will create a concept design complete with visuals of various planned menus and functionality of your application based on earlier consultation to understand what type of application you're looking to have developed. We create a concept design to provide a visual identification of what we are planning to develop in order to obtain feedback and corrections in order to make the application to your specifications rather than our own. Your concept design is created and maintained by a team of application designers and developers to ensure coordination with the team that will be working on your application for the benefit of communication.
Development
Through the use of the concept design, our team will work on developing your application. The application design team will create visuals matching the cues from the application for information or input from the user while providing useful information on each feature. Our applications are developed utilizing various frameworks and tool kits to ensure that best practices in our code development to increase performance for your application.
Bug Testing
During this phase of the development process, our team will perform various bug tests to locate common and technical issues that could arise from the use of the application. Our development team will revise code to fix the identified issues and increase the stability of your application.
Release
Your application will be released via a distribution method agreed upon prior to the start of the project through direct distribution or assisted distribution. Our team is able to assist with implementation of your application.
Further Revisions
Our team is able to make further revisions to your application based on the needs and concerns of your users or identified issues with the application. We can also make changes to your application as your services or products change.
Benefit
SEO.IN builds your applications with your requirements and feedback in mind, creating a customized solution that a single tool kit or framework is unable to provide. Our professionals are capable of creating comprehensive applications capable of meeting your needs while providing code that can be expanded and improved upon in the future as future developments are made or changes are made to your products and services.
To receive a custom consultation or to learn more about our Windows Phone and other mobile application development services, give us a call or fill out our contact form.