13 Things To Consider Before You Outsource SEO In India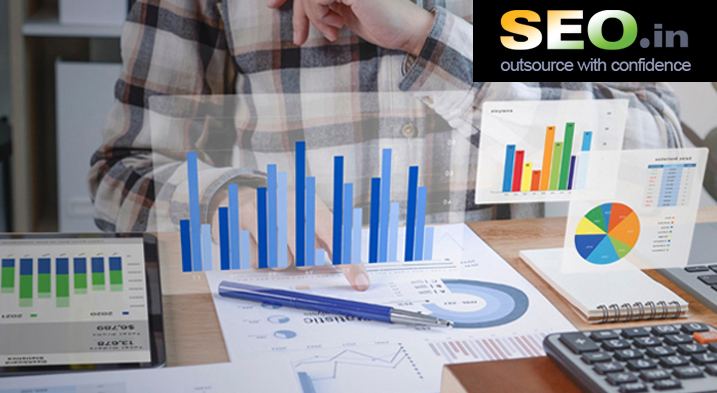 ---
Table of contents
Introduction
What is SEO?
Why Should You Outsource Your SEO Projects?
Important Considerations to Keep in Mind Before Outsourcing Your SEO Work
Conclusion
Introduction
When we develop different types of websites, such as e-commerce, blogs, and so on, we want our site to be at the top of the search results. But do you believe that is something that can be accomplished in a single day? Possibly not. Many aspects influence website ranking, including site speed, mobile indexing, meta tag development, and tactics used, among others.
To have a good website campaign, you must pay attention to the SEO of your website. Even if you decide to do your own SEO for your website, the reality is that SEO is a comprehensive procedure.
It's challenging and time-consuming, and it necessitates ongoing work. To get outstanding results for small or medium-sized agencies, it's vital to focus on the core task, thus doing SEO work on your own might not be the best solution, especially if you want to scale your firm.
Businesses outsource SEO services to improve their online marketing game, but they should think about a few things before hiring a company to do the work properly.
What is SEO?
SEO, or Search Engine Optimization, is a technique for optimizing a website to get a high ranking position in search engines.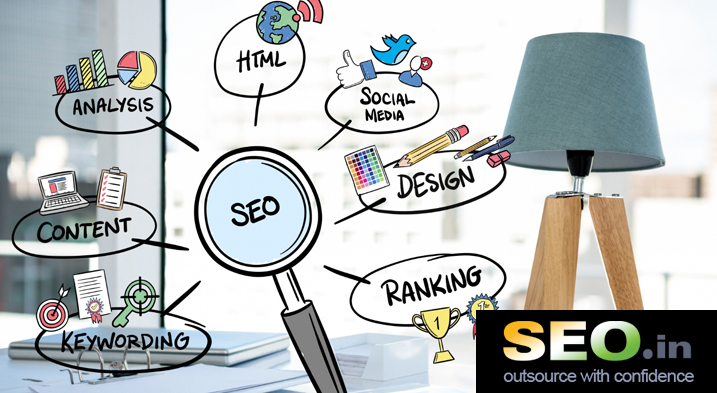 Ranking a website at the top is a time-consuming and challenging procedure that should only be attempted by an SEO expert from a digital marketing business. To boost your website's rating, an SEO specialist employs a variety of techniques.
Why Should You Outsource Your SEO Projects?
There are various causes for this. One thing to consider is that in-house development and maintenance activities may degrade the quality of your work. You can wind up with a shoddy product that doesn't attract enough customers or generates no traffic at all, which can be extremely costly for your business in terms of both time and income volume (if you have ads running).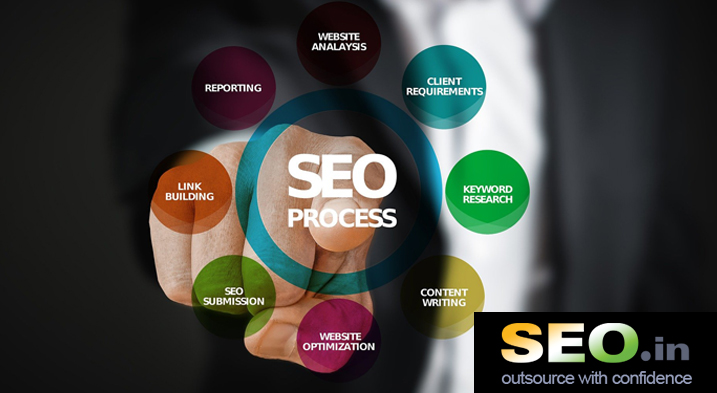 Outsourcing also ensures that someone else is continuously monitoring rankings, ensuring that you're never working blindly without understanding what's going on online to generate visibility using strategic approaches like blogging and social media marketing.
According to SEO experts, outsourcing is the ideal solution for small enterprises. You may use that time and energy to focus on other elements of your business, such as inventory management or customer support if you outsource your marketing and site design.
Important Considerations to Keep in Mind Before Outsourcing Your SEO Work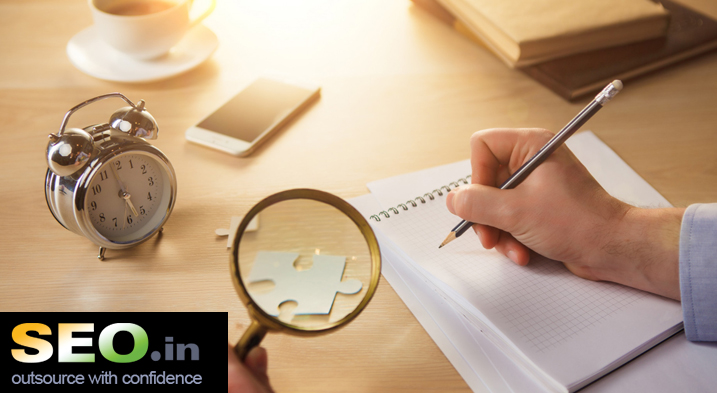 1. Costs
Outsourcing SEO can be costly, but numerous factors influence how much it will cost. These include how much time and resources must be dedicated outside of the company already doing their own work to service an external client; whether or not this project will use up all available capacity at any given time; and whether or not expense reimbursement has been made clear upfront, as well as ongoing communication regarding budget updates.
It Can Get Pricey: When done right, SEO is not a cheap endeavor. That implies concentrating solely on white hat SEO tactics. There will be no black hat spam. In the United States, an SEO Manager with a few years of expertise costs roughly $62,000 per year. However, in a tech hub like San Francisco, that figure rises to $83.5k. That doesn't even take into account the time and money it takes to find and onboard a new employee.
Cut Costs With Outsourced Projects: One of the most compelling reasons to outsource SEO to India is to save money over hiring an in-house SEO professional. We're all aware that time is money. In that vein, keep in mind that outsourcing SEO lowers costs not just in terms of infrastructure but also in terms of training time and the overhead costs of recruitment, administration, and employee turnover.
2. Brand Image
When thinking about outsourcing SEO, keep in mind that the people you're addressing don't have a thorough understanding of your brand. They won't be able to complete the project effectively unless they are familiar with your specialty, goals, and brand identity.
You want to push forward correct, exact information about your firm, its products, and the ideas it stands by if you're going to use SEO to assist your brand reach a wider audience.
3. Look For a Company That is Right For You
Take the effort to ensure that the company you select to associate with is well-versed in your brand. This will be a lengthy process of asking questions, making phone calls, attending meetings, and reviewing portfolios, but don't skip any steps.
According to a recent study, organic searches account for 51% of all web traffic, and SEO plays a vital role. Selling your brand on the internet platform will assist you in the long run if you can build out a strategy with your agency while they are working on your company goals.
4. A Professional SEO Company Knows What it's Doing
If you have more in-depth queries regarding things like technical SEO issues, you should visit an SEO analyst or consultant. They will be able to provide you with an in-depth analysis of your SEO.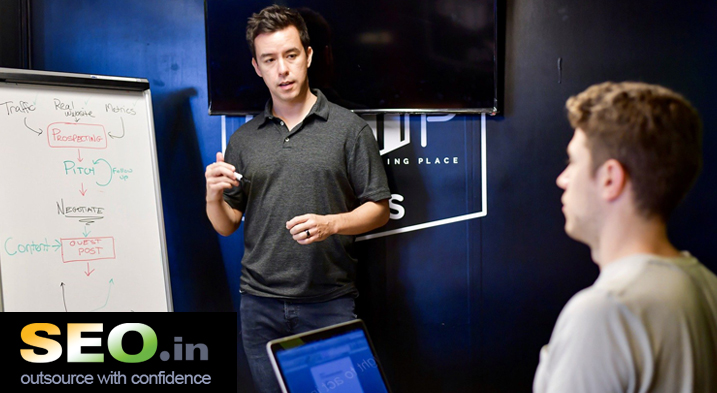 When you outsource your SEO projects, it is usually to a firm that specializes in the field. In such cases, they will be well-equipped to understand that brands have unique images.
5. You Can Get a Good Deal From Agencies When You Outsource
In general, digital marketing businesses in India offer SEO packages, which are advantageous to the company. As a business, you should know whether the service they provide is sufficient to enhance productivity and build a great brand image for your company. Before employing, the service provider should describe the various benefits to your organization.
6. Your Ideal Outcome
Your marketing strategy is just as effective as the basis it is built on. You'll be better positioned to reach more prospective consumers, rank higher on search engine result pages, and create the leads you need to succeed only if your SEO is vital.
7. Your Specific Needs
The first thing you should consider while building and ranking the services of your websites is your demands and requirements. What do you truly intend to achieve with your website, and what are your true objectives? Only then can you recruit someone correctly if you are meticulous about your needs. If your website only needs a few tweaks, you don't need someone to start from fresh.
8. Tweak Your SEO According To Your Individual Goals
If you started from scratch, you could create your website to meet your specific needs. You can modify it to suit your demands and make it more appealing, resulting in a pleasant and straightforward user experience. You can also negotiate the pricing of the project when outsourcing SEO. In the case of hiring in-house SEO employees, however, you do not have this option. It would be best if you compensated them independently of the initiatives in which they are participating.
9. A Larger Market Will Give You More Options
When compared to outsourcing to other nations, outsourcing SEO to India has numerous advantages. The larger the market, the more companies you can decide between. Given that India is one of the largest markets for outsourced SEO services, it is logical to assume that the country has the necessary expertise base.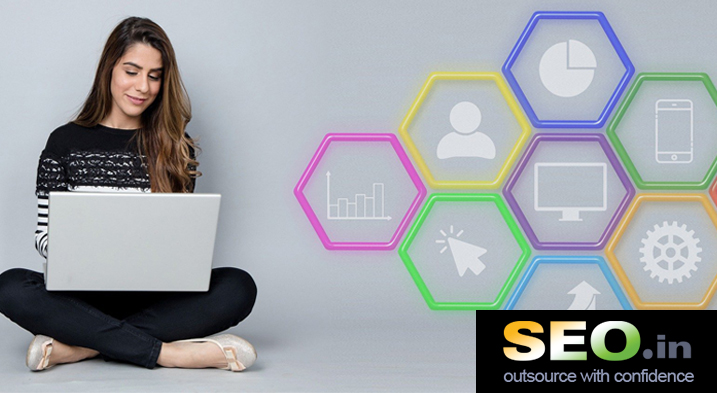 Outsourced SEO services in India are well-known for providing high-quality on-page and off-page optimization and other online marketing services. International offshore enterprises of any size can afford SEO services in India.
10. Trusting the Firm You Choose
You must inspect and analyze the firm you are about to collaborate with after determining precisely what you are looking for. When you outsource SEO, you're trusting the SEO business to deliver on their promised — results.
One of the most basic elements of any relationship is trust. Trust is the fundamental basis any business flourishes on.
Your chosen company could produce the most excellent and precise reports in the world, but if they don't present you with defined goals and outcomes, your money will be squandered.
11. Latest Development Due to Growth
In India, digital marketing services give you access to the most up-to-date tools and technologies. You have access to all of the specialized tools and software that will make your task go more smoothly and quickly. They provide you with the best possible results by completing your job more efficiently and timely. As a result, each time they perform effectively, they bring you one step closer to your objectives.
12. Indian SEO Firms Are Popular for a Reason
Offshore outsourcing organizations from all over the world, particularly the United States, Australia, Canada, and the United Kingdom, rely on India for development solutions abroad. As a result, India has quickly become one of the world's most popular SEO outsourcing countries.
Due to India's rapid growth in the SEO business, there are already enough organizations capable of completing projects of any size.
13. Will Your Company Benefit?
The short answer is yes. If your company requires a marketing boost, increased public awareness, or even general advertising, SEO is the modern solution to all of those problems.
Building a great SEO strategy takes time, but outsourcing the job to industry specialists can free up your time and help you improve your company's reputation.
Reasons To Outsource SEO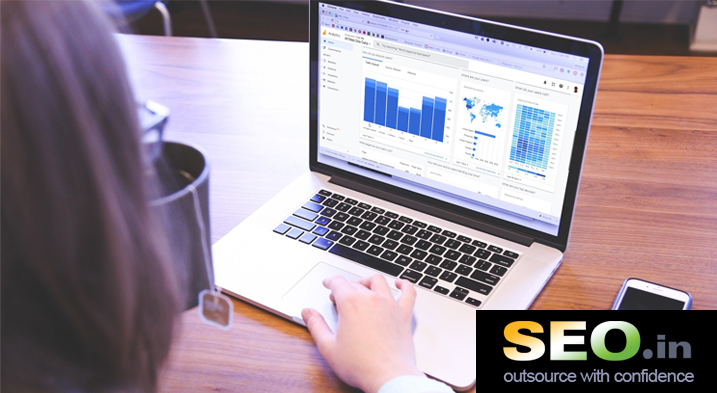 It is the Secret Strategy to Run a Successful Business
Successful organizations are continuously seeking innovative methods to boost their profits while keeping their customers happy. Companies have successfully managed an influx of projects by outsourcing services such as SEO, which saves crucial organizational resources such as labor and money from recruiting more staff specifically to handle this type of work. Outsourcing SEO might help you obtain the results you desire without spending as much time or money.
Save Your Time and In-house Labour
There is no need to be concerned about delays or pre-planning. You will be able to send the right message on time if you engage SEO experts. A reputable digital marketing agency will do all possible to establish highly effective digital marketing tactics for your company.
The process of optimizing your website includes conducting keyword research and competitor analysis. When it comes to search engine optimization, these chores are beneficial.
You won't be able to do all of your chores on your own. As a result, it's a good idea to look for an SEO company that can assist you. With the assistance of professionals, you will be able to attain your goals effectively. SEO experts can help you manage your workload while you focus on more essential duties.
Expert Work is Also Quick Work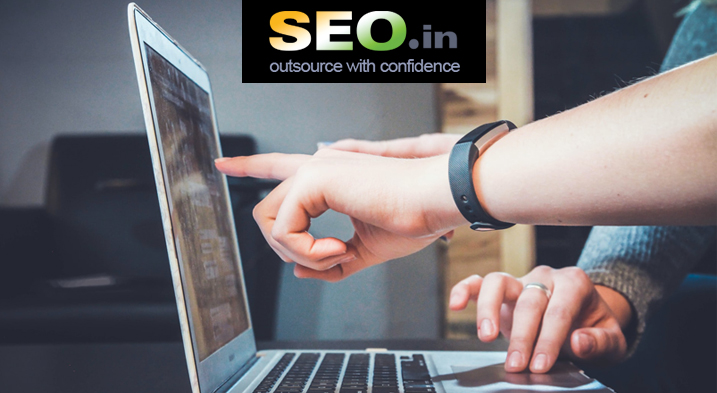 As the leading market for outsourcing, India has some of the best talents in the world. An SEO agency in India can effectively minimize delivery time with the correct paperwork and strong communication.
This is because most well-established SEO services have a well-developed and disciplined work culture. They've also made SEO a priority, and they've built methods and best practices that you can use. Your outsourced SEO partner would frequently work through the vacations that your in-house SEO staff would require.
Apart from that, India has a highly skilled workforce ready to give services cheaply that no other low-cost service provider can match.
Conclusion
In simple terms, outsourcing is the process by which a corporation hires services from a digital marketing agency or an advertising agency. It means you're contracting with another company to complete your task depending on a project and a deadline. The best aspect of outsourcing SEO services is that you won't have to hire a certified digital marketing firm on a long-term basis.
All you must do is secure the assistance of their professionals, who will execute the project within the specified time and budget.
India has established itself as a pioneer in IT infrastructure, having constructed a telecommunication network that allows for seamless communication. India is one of the top five Asian countries in terms of English competence. It is the world's second-largest English-speaking country, after the United States.
India has become a hotbed for outsourcing IT-related and IT-enabled services like digital marketing in recent decades. When it comes to outsourcing services, India is, without a doubt, the unchallenged leader. The country is home to nearly all of the world's digital talent.