Why Do Companies Outsource SEO To India?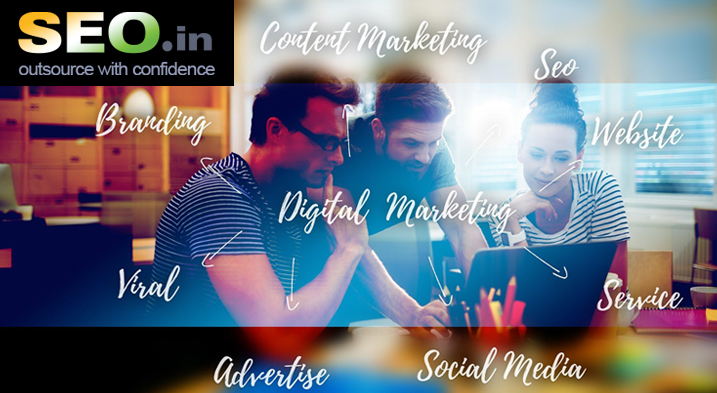 ---
Table of contents
Why do companies outsource SEO to India?
Introduction
Why Should You Outsource?
Why Choose India as Your Outsourcing Country?
Conclusion
Introduction
Outsourcing is the process of transferring a company's business processes to third parties or external organizations to take advantage of benefits such as lower labour costs, higher quality, and product and service innovation. Offshoring takes place when outsourcing process is controlled by corporations in other nations.
Search Engine Optimization is the undisputed secret to success of any online business. In the next blog, we'll look at how hiring an SEO agency may be a cost-effective and important way to market your company effectively.
In today's global economy, outsourcing to foreign vendors is quickly becoming a common and widely accepted strategy for businesses in the United States. While it's easy to picture exporting customer service or manufacturing to another country, outsourcing SEO is an entirely different procedure.
India is becoming the marketplace of choice for outsourcing many lower-level business jobs to increase efficiency and focus workplace hours on high-value tasks.
Why Should You Outsource?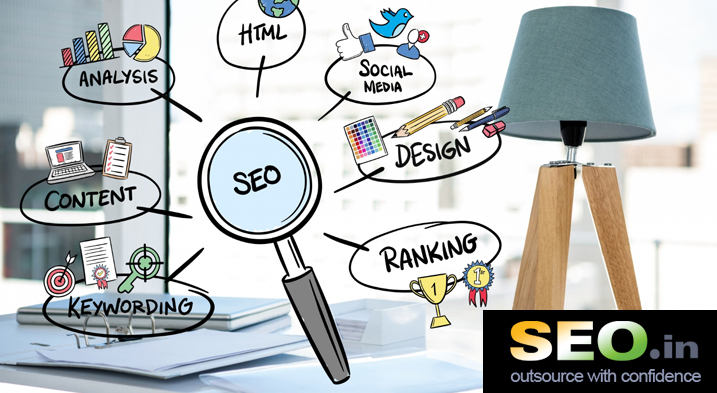 Companies opt to outsource for a variety of reasons, including lower operational and personnel costs. It has a substantial impact on revenue recognition and can save a company a lot of money when done correctly.
1. Saving on Labour and the Subsequent Costs
Some of the critical reasons to outsource your services are labour and operational costs. When you hire local talent, you must pay them well, provide the necessary perks, and provide them with appropriate workspace.
As a small firm, this could wreak havoc on your finances even more. You can get the labour and resources you need for your operation by outsourcing business processes.
2. Businesses Can Focus on Their Primary Products
One of the key benefits achieved when organizations outsource or offshore is the freeing up internal resources that may be put to better use for other objectives.
Companies can outsource or offshore so that they can focus on their key business activities while entrusting monotonous, time-consuming tasks to third-party companies.
3. Allow Employees the Time to Focus on Specialised Tasks
Routine duties such as answering emails, data encoding, bookkeeping, and so on might quickly absorb an eight-hour shift. Multitasking might really detract both your productivity and that of your colleagues. As a result, you may find it challenging to motivate them and ensure that their work meets the appropriate quality standards.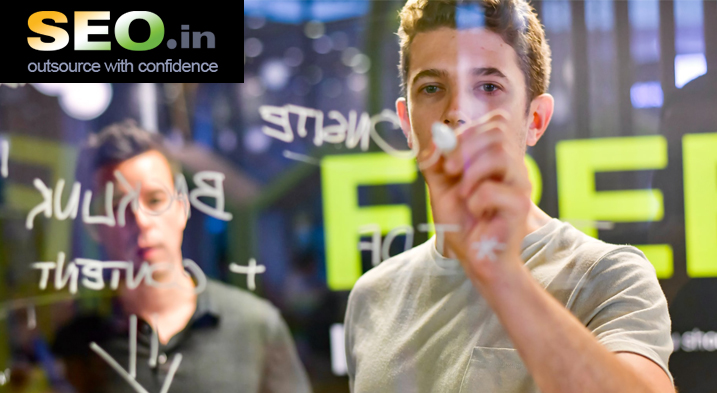 Allow your employees to concentrate on a single task to improve the quality of their work and productivity. Outsourcing these time-consuming duties frees up your core team's time to focus on more critical studies.
4. Taking Advantage of the Global Market
Companies can choose to outsource for a variety of reasons, including lower operational and personnel costs. It has a substantial impact on revenue recognition and can save a company a lot of money when done correctly.
They can also use outsourcing and offshoring to tap into and use a global knowledge base and gain access to world-class capabilities.
5. BPOs Can Handle Most of the Complicated Aspects of Outsourcing
Your BPO business can assist you in hiring highly educated employees in the East for a fraction of the cost of local employees.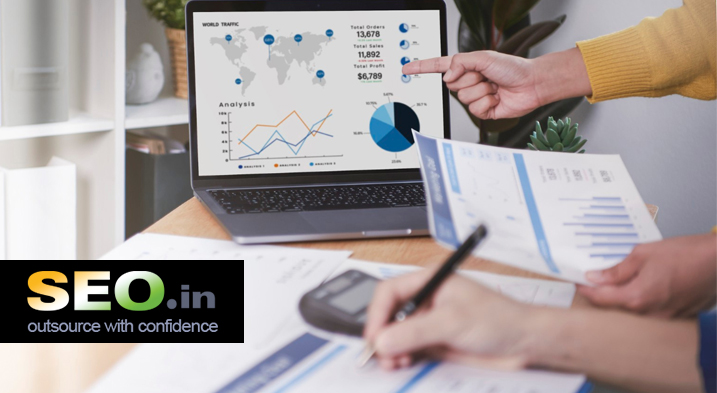 This is since most outsourcing countries, such as India, have cheap living costs. With bonuses and benefits already covered, a minimum of $500 a month might go a long way.
Hiring a BPO business also includes all of the necessary equipment and space for the operation. This includes, for example, office space, computers, phones, and office supplies.
6. A Larger Pool of Knowledge
Outsourcing allows businesses to reap the benefits of re-engineering, revising, and upgrading projects to meet the needs of their clients. Companies can wash their hands off complex functions to manage and control while reaping the benefits of delegating responsibilities to external organizations.
7. Mitigating Risks
Finally, when you outsource your services, there are some risks. This includes operational hazards if you decide to open an office in a foreign country.
Your chosen BPO will handle all of the necessary paperwork and compliances for establishing a new office. You can rest assured that your team will be working in a professional environment with ample workspace, high-speed internet, and a clear phone line.
Because this is included in your package, they can also handle personnel training, supervision, and compensation. You can also quickly scale your teams as demand for a particular work decreases.
Why Choose India as Your Outsourcing Country?
To increase your company's efficiency, consider outsourcing SEO services to India. The appropriate company and individuals with the proper knowledge can provide you with additional benefits. Outsource the top SEO services, and they'll help you reach new economic heights.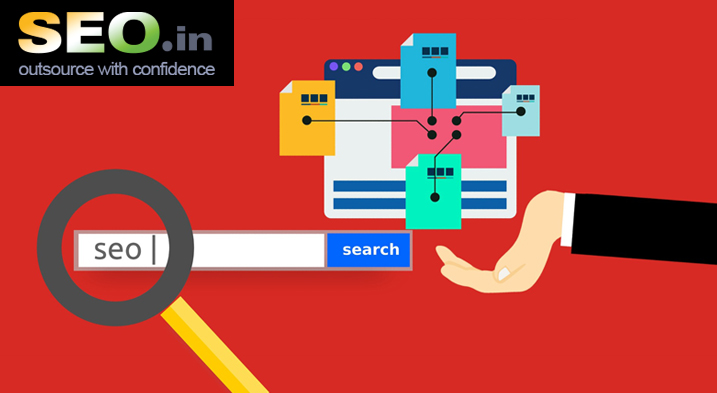 1. A Vast Array of Talent to Choose From
You will be able to receive a more worldwide viewpoint for your SEO job if you choose a service from another country. When you're selling products or services all over the world, this can be really beneficial.
India has a big talent pool. India produces around 3.1 million graduates and 300,000 post-graduates per year. Furthermore, Indian engineering institutes graduate about 500,000 engineering students each year.
The Perfect Demographic: A considerable share of the Indian population is youthful, in addition to the high number of graduates and post-graduates that India generates each year. More than half of India's population is under the age of 25, while more than 60% of Indians are between the ages of 15 and 59.
2. Economic Advantages
One of the critical factors in deciding to outsource digital marketing services is the cost. It takes more than one or two days to rank your website. You have no way of knowing how long it will take.
As a result, hiring in-house employees for marketing services costs a lot of money. It would be best to consider other factors such as their PF, insurances, yearly or quarterly bonuses, or raises. It's all quite expensive.
3. Lower Wages
Companies can save a lot of money by outsourcing their work to India. This is due to the fact that the cost of recruiting developers in India is far lower than in industrialized countries.
For example, in the United States, hiring a software developer can cost anywhere from $75 to $150 per hour, whereas, in India, a qualified developer can be found for as little as fifteen dollars per hour. Businesses can save a lot of money on office space and IT equipment by outsourcing to India and staff costs.
4. Fast Growing Market
India is the most popular out-sourcing destination globally, with a market share of around 55% of the US$ 200-250 billion global services sourcing industry in 2019-20.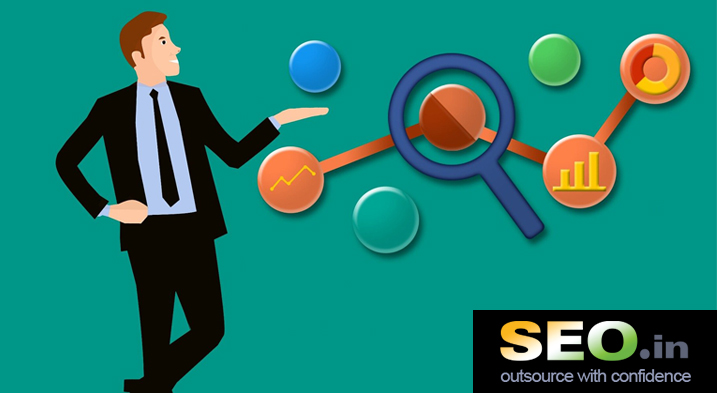 The Indian IT industry is predicted to grow by 1.9 percent in FY21, reaching US$ 150 billion in exports. In 2020, the IT industry will contribute 8% of India's GDP. The IT industry will employ 138,000 new people in 2020.
5. Stable and Rising Infrastructure
India has one of the world's fastest-growing economies. India has well-developed internet and mobile networks. By 2025, the Indian software product sector is anticipated to be worth $100 billion.
Software development companies in India that offer software and web development outsourcing services. They have cutting-edge IT infrastructure and employ advanced technology to deliver high-quality solutions.
Such solutions include things like software development, mobile app development, bespoke web development, and so on.
6. Favourable Government Policies
Government policies and actions have played a crucial role in developing the IT sector in individual economies, as they have in most other sectors.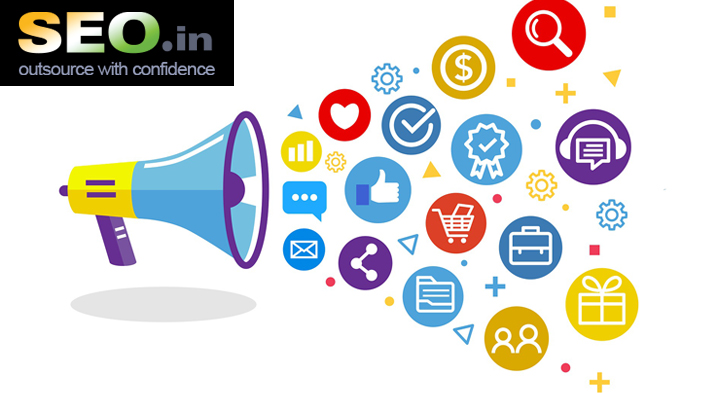 India is a country with a stable political and economic environment. The Indian government's policies are pretty favourable to the IT industry. The Indian government considers information technology to be one of the most critical industries, and all of its IT regulations are favourable to outsourcing to India.
7. Appealing Tax Breaks
The government ensures tax breaks and other incentives to help the IT business flourish. Electronic contracts are recognized under the Information Technology Act, and cybercrime is controlled by Indian law, allowing for efficient service delivery to international clients.
The Income Tax Act of 1961 provides a variety of benefits to IT and ITES companies, including a 100 percent tax exemption on income from computer software exports until 2010 and a higher rate of depreciation on computers and software (60 percent vs. 15 percent for plant, machinery, and equipment).
8. The IT Bill
The IT Act exemplifies the Indian government's liberal policy. The IT Bill, which was passed in 2000, establishes a legal framework for recognizing electronic contracts, preventing computer crimes, and the filing of papers electronically, among other things.
The Ministry of Information Technology has established a National Venture Fund for the Software and IT Industry with a corpus of Rs. 100 crore, recognizing the importance of venture capital funding. The venture capital fund's primary goal is to provide venture financing to new software professionals and small IT businesses.
9. Nasscom
Nasscom (the most prominent promoter of the IT/BPO business) has been instrumental in assisting the IT industry in realizing the IT and ITES goal and propelling India far ahead of other players in the area.
Nasscom has aided the government in implementing nearly all of the original recommendations of the Nasscom-McKinsey Report on capital markets, venture capitalists, SEBI, and the Companies Act, which were released in 1999.
10. Greater ROI
Because they are experts in their given field, they ensure that all assets are invested wisely. They make sure you achieve the outcomes you want by focusing on conversion. As a result, outsourcing SEO services provide a higher return on investment while also boosting your company's growth and productivity.
11. Top Country for Outsourcing Needs
India is the world's most popular sourcing destination, with a market share of around 55% of the US$ 185-190 billion global services sourcing industry in 2017-18. In the total Business Process Management (BPM) sourcing market, India has a 38 percent share.
According to data given by the Department of Industrial Policy and Promotion, India's computer software and hardware sector attracted total Foreign Direct Investment (FDI) inflows worth US$ 33.36 billion between April 2000 and September 2018, ranking second in FDI inflows (DIPP).
12. Communication is Seamless
Any program's effectiveness depends on open, transparent, and consistent communication. Any changes that must be made on the fly will be more successful if the contractor and the company are able to communicate openly about them. Stakeholders must also be aware of their role in the process. All communication channels should stay open between all parties.
13. Growing Internet Influence
If you're considering outsourcing mobile app development, web development, or any other project to India but are concerned about how you'll interact with the offshore software development team, keep in mind that India is the world's second-largest English-speaking country.
14. Second-largest English-speaking Country
India is presently the second-largest English-speaking country in the world. The most reasonable estimate is that roughly 10% of the population, or 125 million people, live in the country, which is second only to the United States and is predicted to treble in the next decade.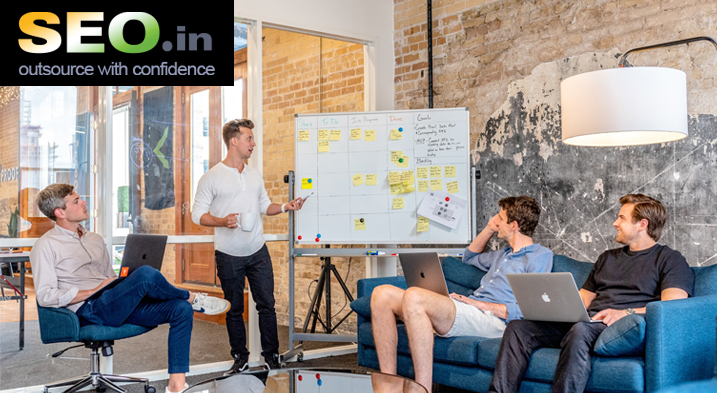 Communication with remote developers in India is not an issue because Indians are fluent in the English language. Slack, Skype, and other communication platforms are available to help in communication with offshore teams.
In 2020, India will have a total of 749 million internet users. By 2040, this number is expected to rise to nearly 1.5 billion users, indicating a large market for internet services in the south Asian country.
Conclusion
Outsourcing has been a popular and beneficial choice for organizations all around the world in recent decades. Outsourcing to India allows firms to complete work at a lower cost and with a higher return on investment.
After learning everything there is to know about SEO and outsourcing, we hope that you will see that there is still a lot of untapped potentials.
After reading the advantages of outsourcing SEO services in India, you can be sure that your investment will never fail. It ensures you the complete edge with enhanced productivity and ROI with low risk.
As a result, outsourcing SEO services or workers is far more cost-effective than recruiting someone full-time. Digital marketing is the way of the future. If you're considering employing a marketer to promote your products or services, SEO is the answer.´╗┐